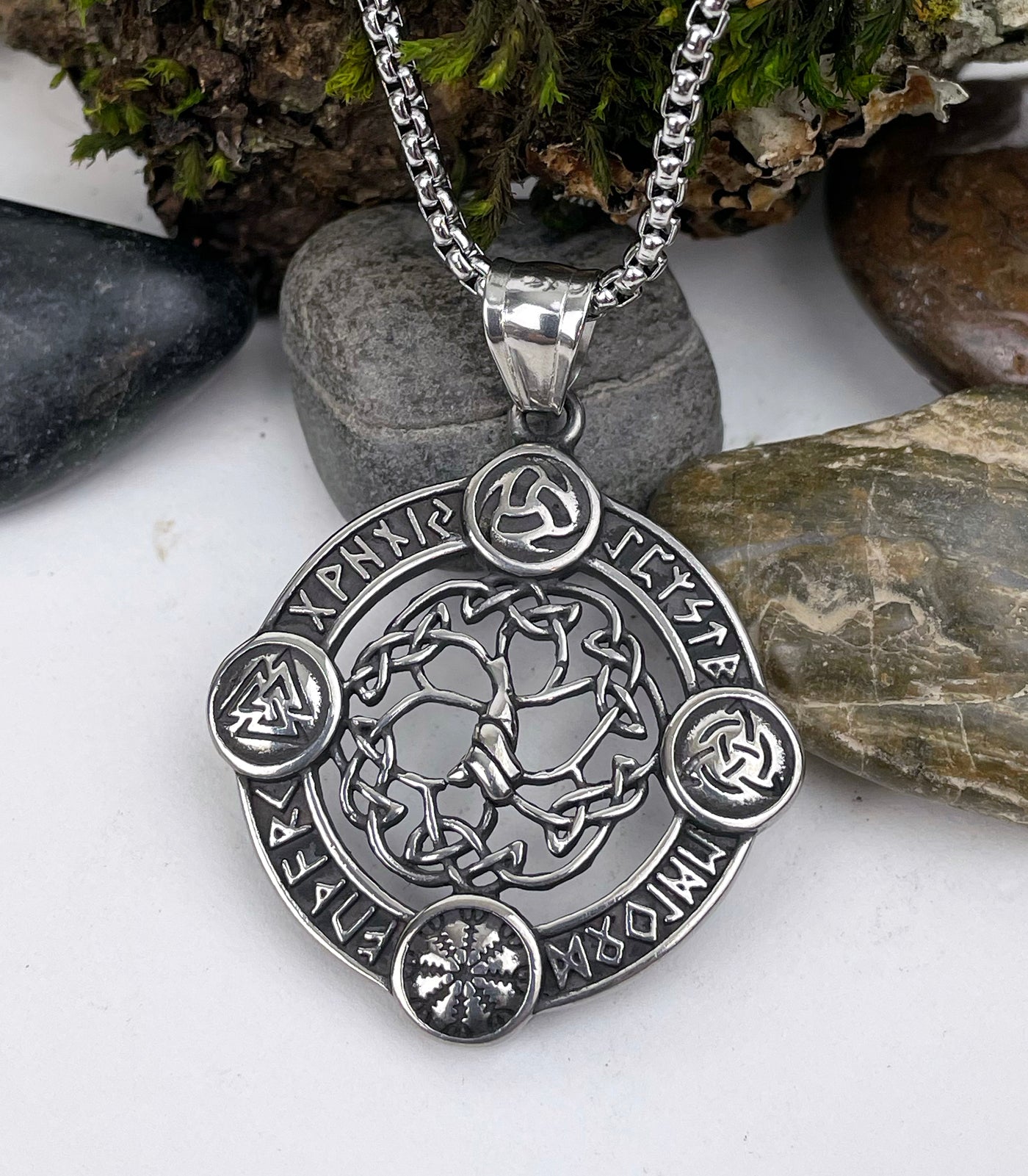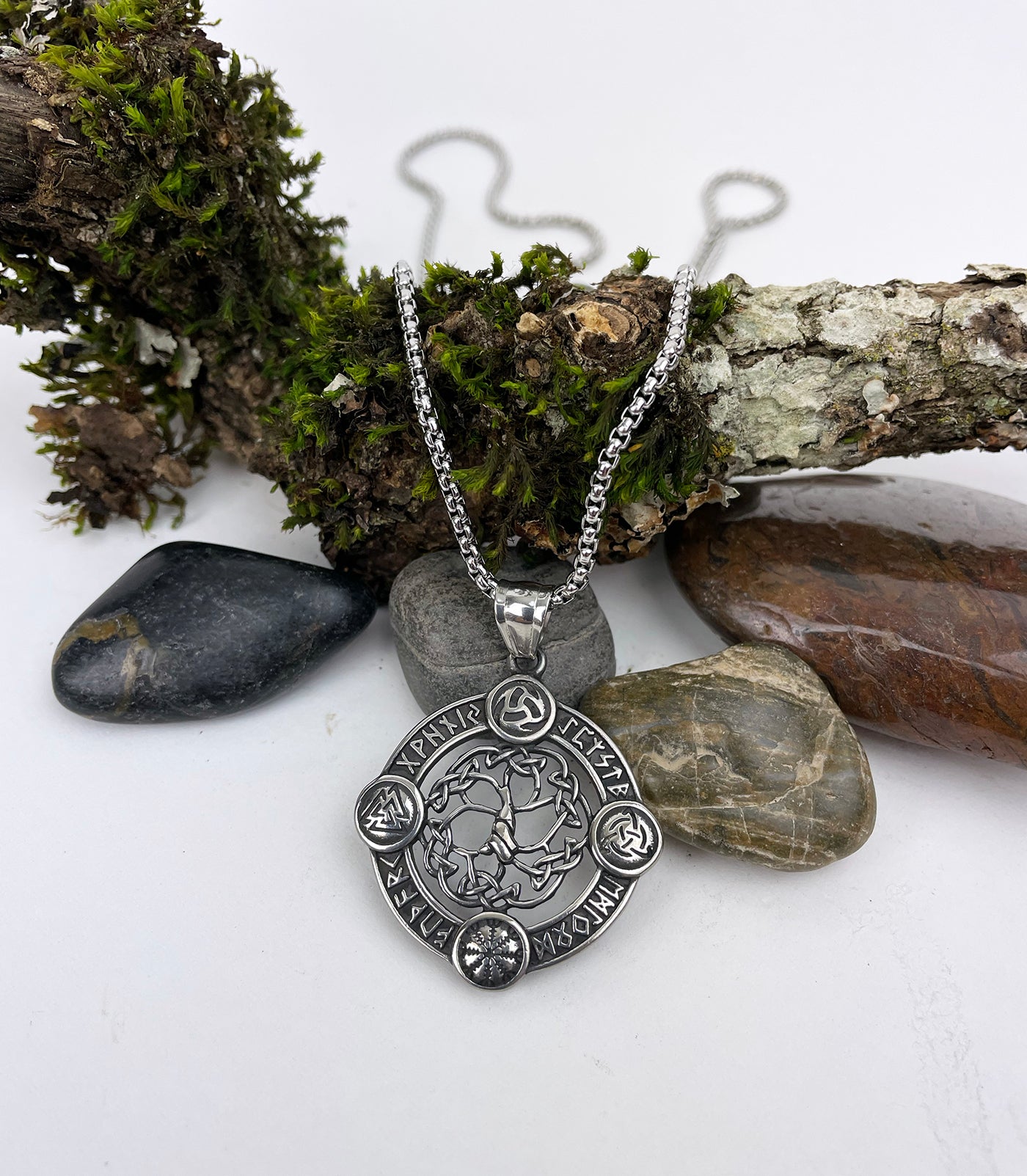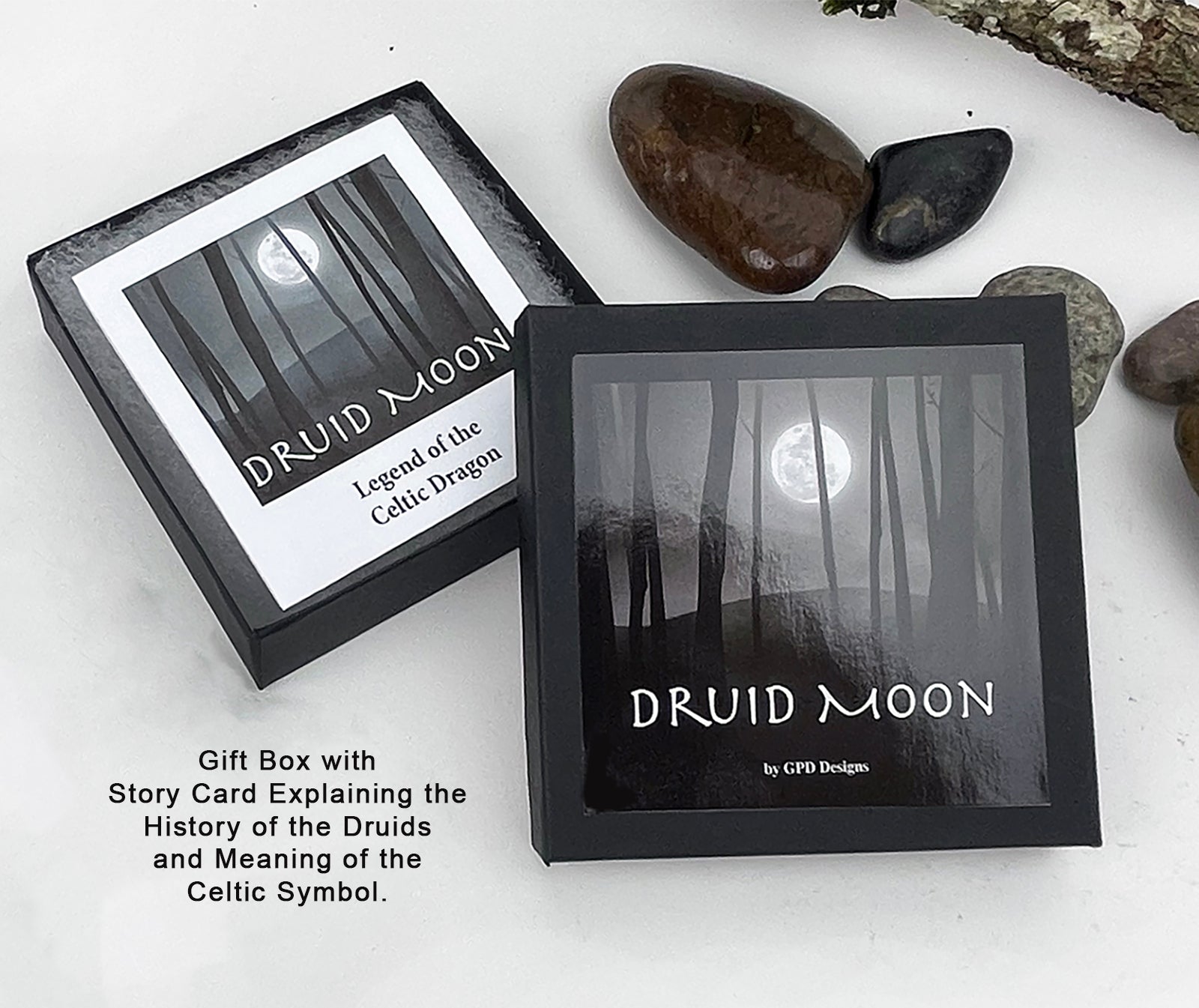 Open Knot Celtic Tree of Life Stainless Steel Pendants
Sale price

$28.95
Regular price
(/)
SKU: DM-508
---
Found throughout Ireland, Scotland and the The Celts believed in the sacred Tree of Life or Yggdrasil. Early Celtic mythology tell of the Tree connecting the two worlds of Father Heavens and Mother Earth. When a Celtic tribe cleared new land for settlement they always left a great tree in the center known as the Crann Bethadh, Gaelic for "Tree of Life." Chieftains were inaugurated under the sacred tree for with its roots stretching down to the lower world and its branches reaching to the upper world, it connected him with the powers of both this world and the "other" spiritual world.
The Norse Yggdrasil tree is said to be an eternally green holy ash tree with its branches stretching up to the nine worlds above the heavens and three enormous roots planted deeply in three sacred wells. Located in Asgard, the land of the Nordic gods, the tree is said to provide wisdom to those who drink of its magical spring waters of knowledge and wisdom.
• High quality stainless steel.
• Come on 22" stainless steel box chain.
• Gift Boxed with History of the Druids and Meaning of the Celtic Symbol.
• Measurements: 34mm x 34mm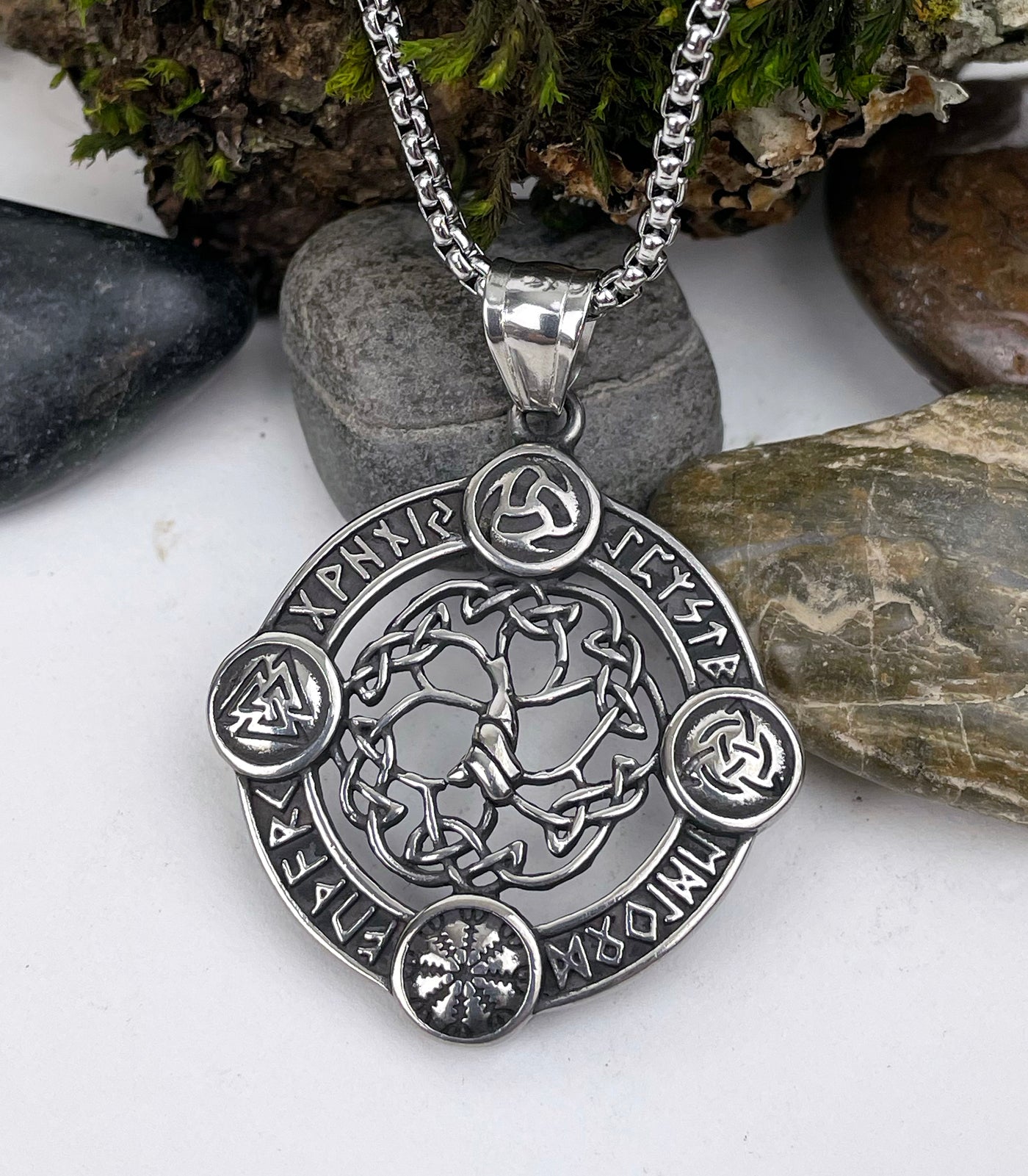 Open Knot Celtic Tree of Life Stainless Steel Pendants
Sale price

$28.95
Regular price
Choose options